Neighbourhood Mediatheque
Fuglekvarteret, Nordvest, Copenhagen. Done in collaboration with
Vemund Tjessem
. 2015.
This project was a study in how to implement the city's district plan - their current goals and strategies for an area with social disbalance, a culturally mixed population with a lot of uneducated people compared with all of Copenhagen - but at the same time an area with several schools and institutes. The district plan had three strategies of importance. To lower traffic along Ørnevej (diagonal street at the top of next page) and thereby make it more pedestrian friendly. To convert the inner courtyards to green areas for the inhabitants of Fuglekvarteret (since green space is a rare commodity in the area). To add program that will support and complement the many schools and institutes, connecting
the local people across age and geographical background.
The proposal to meet these strategies is a neighbourhood Mediatheque that ties into a green belt that connects the entire blocks' courtyard structure. The green belt derives from a "green" transformation of Ørnevej, making it more pedestrian friendly. The mediateqhue contains an internet lounge, a library, music and media room, an auditorium, a cafeteria, several work shops and studios. The intent is to offer facilities that both helps the pupils with home work or other school related activities, and reaches out to the highly mixed population that consists of young and old, christians, muslims, hindus and buddhists, workers and people recieving welfare support.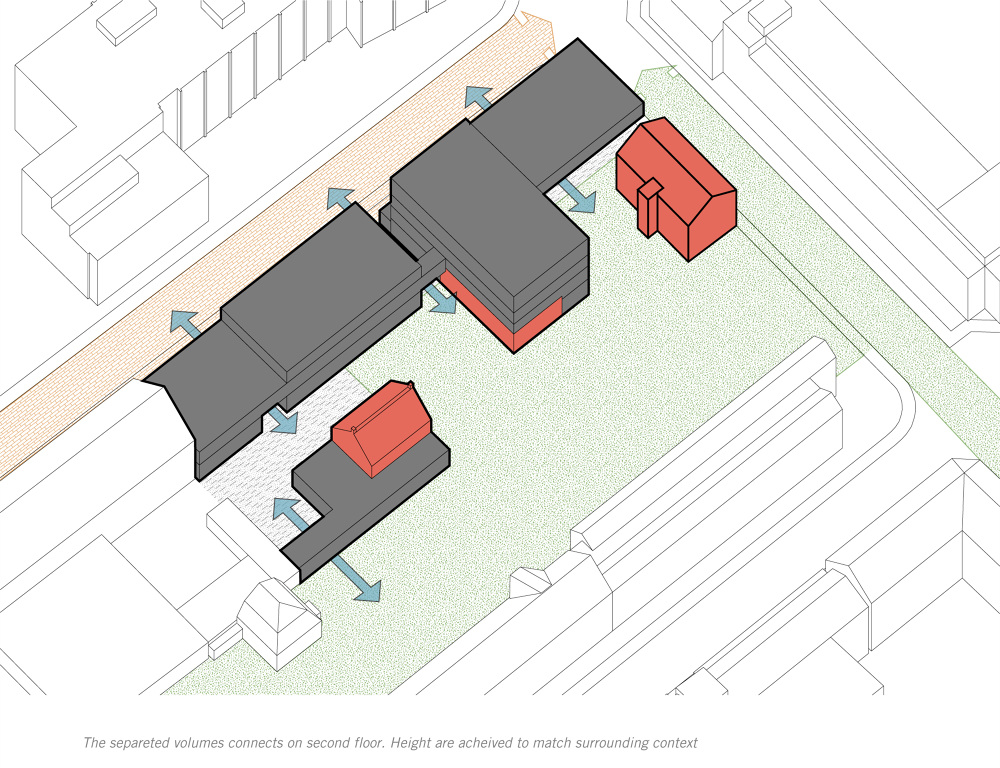 The Nordvest area of Copenhagen has from the beginning of its existence been a working class neighbourhood where the inhabitants would work and live in the same area. Smaller workshops and larger factories brought along the industrial typology that this project's material expression and form originates from. Zinc facade panels covers a modulated post and beam structure that is mechanically put together (in stead of chemically) and it is therfore easier to disassemble and reuse the material. The project's site is a lot with several buildings in poor condition and of a smaller scale than the surrounding vernacular Copenhagen blocks. At the same time we saw a great value in two of the buildings brick structure, so we desided to adapt and reuse these buildings in to the new scheme - in stead of clearing the lof from all of its contextual history and layers.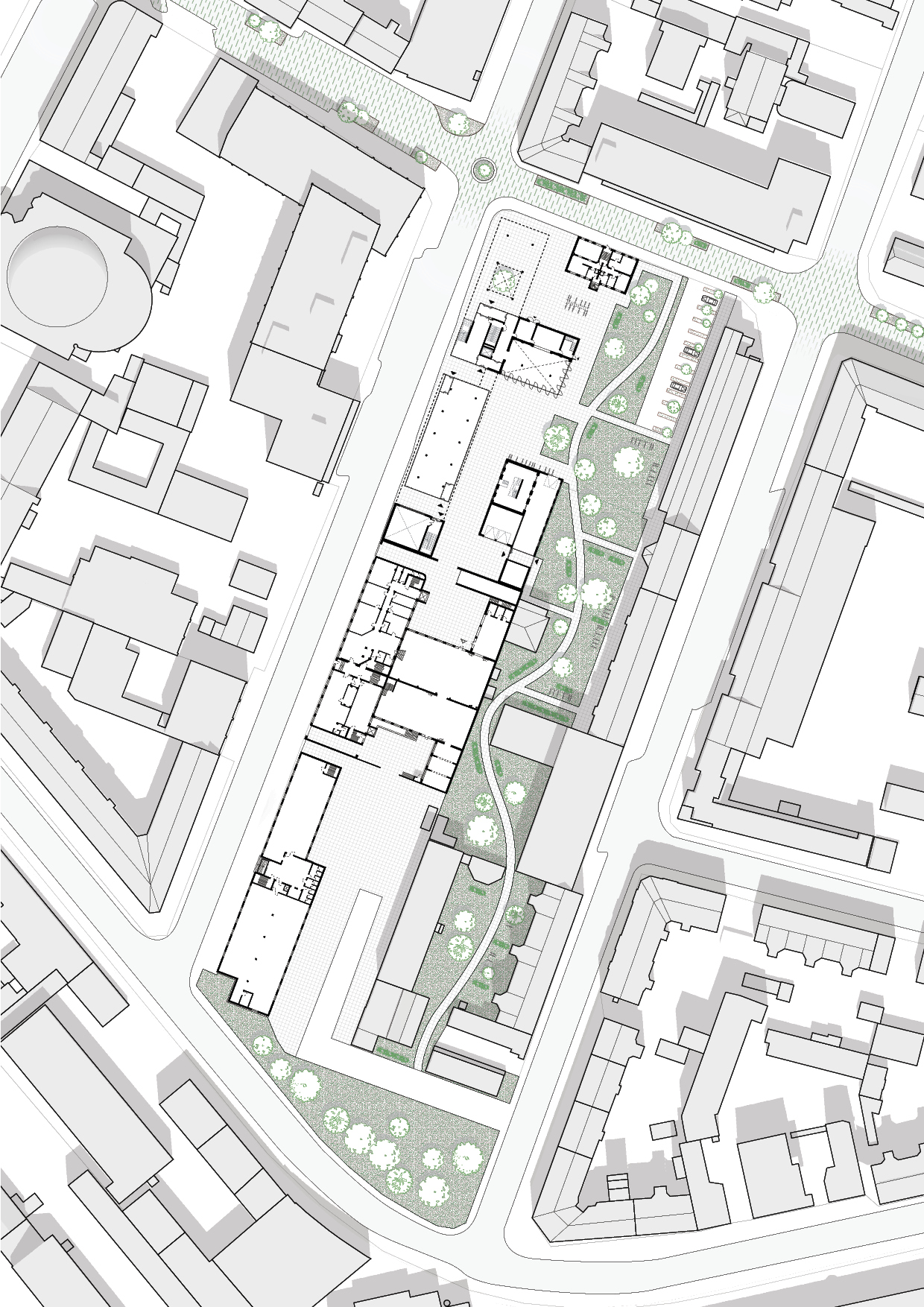 © Copyright 2022. All Rights Reserved.