Copenhagen Modern Art
Copenhagen, 2013

The building is located between the Folkets Park and Blågårds Plads which is most known for its associations with gang violence and drug sales. Blågårds Plads is a large square that has in recent years begun to see better times - several cafes have opened, and a new kind of life has begun to flourish in the area. The idea was to carry forward the positive energy from Blågårds Plads to Folkets Park, therefore the museum is placed as an anchor between the two sites. Placing the museum at this location will attract a different type of audience to the site and therefore generate a new kind of life in the area.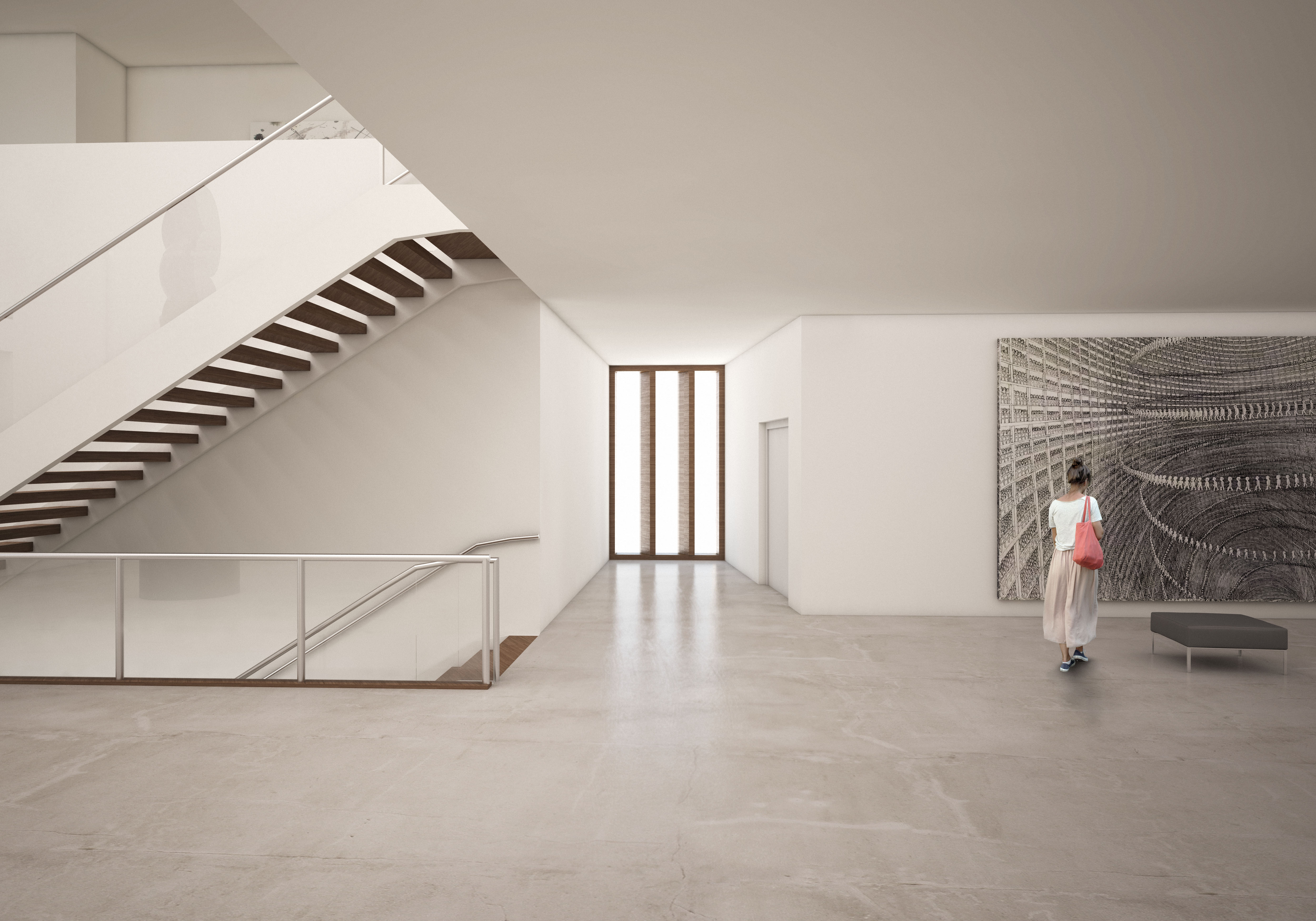 The museum offers a cafe at the ground floor with access to the courtyard defined by the museum. There is a local exhibition hall where nearby schools and kindergartens can exhibit at the ground floor level. By doing so, you can attract the neighborhoods residents to get involved and take part of the museum.

The museum's exterior is wood casted concrete. The hard concrete is inspired by the hard environment on Norrebro. Inside, the museum offers large gallery space with diffuse over light. All windows directly connected to an exhibition room are directed towards north so that optimal diffuse light for curating art is achieved. In contrast to the concrete and the white interior walls, window frames and details are dark, warm wood.


© Copyright 2022. All Rights Reserved.